The Moore House – Data Vortex Offices
Data Vortex® Technologies is located in the former house of Dr. Robert Lee "R.L." Moore near the campus of the University of Texas at Austin. Robert Lee Moore (November 14, 1882 – October 4, 1974) was an American Mathematician, known for his work in point set topology and the Moore Method of teaching university mathematics. In this method of Inquiry-Based Learning, students are posed with problems they must solve on their own. This method differs significantly from the traditional teaching process of simply presenting established facts or portraying a predetermined path to knowledge. Dr. Moore instituted this method alongside his colleague, Dr. H.S. Wall (December 2, 1902 – September 12, 1971). The Data Vortex, having been conceived from Inquiry-Based Learning, continues the legacy of Dr. Moore today.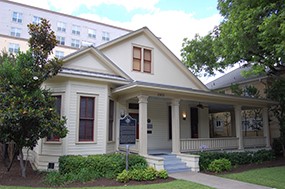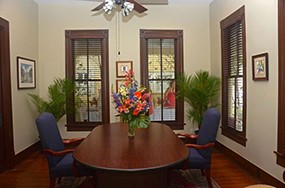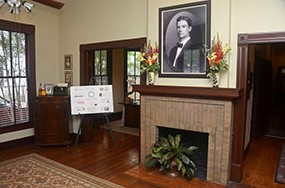 The house that R.L. Moore lived in from 1920 to 1974 in the West Campus neighborhood of the University of Texas at Austin is now a City of Austin landmark with a Texas Historical Marker.  The building was originally located a block away on West 23rd Street and moved in 2000 to its present site in order to rescue it from demolition. While renovations expanded the original space to accommodate offices, the original charm and hospitality proudly remain.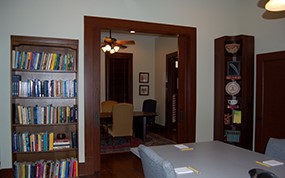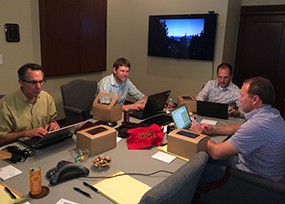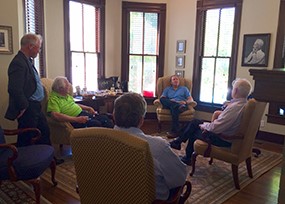 The R.L. Moore House  was the former headquarters of the Education Advancement Foundation which established the Legacy of R.L. Moore project.  Their mission  is to disseminate the Inquiry-Based Learning methodology of R.L. Moore and to further its implementation throughout the educational systems in the United States and abroad.  The Legacy Project is primarily concerned with preserving the historical record, producing a comprehensive biography of R.L. Moore, and supporting research by others that relate to aspects of his life, work, and influence. Every year, the project hosts a conference for mathematicians and academics alike to discuss and continue this legacy. At the Legacy Conference in June, 2013, Dr. Reed gave the keynote address.
Located in Beautiful Austin Texas
Mailing Address:
P.O. Box 50062, Austin, TX 78763-0062
Street Address:
2303 Rio Grande Street, Austin, TX, 78705
Office Phone: (512) 473-8662