Our team members have extensive expertise in the fields of mathematics, engineering, software, business, and intelligence.
Coke S. Reed: Chairman, Founder, & Inventor of the Data Vortex
Coke holds nearly 30 patents on the Data Vortex and related technologies. He received a B.S., M.S., and Ph.D. in mathematics from The University of Texas at Austin and worked for the Institute for Defense Analysis in Princeton, Bowie and La Jolla, Los Alamos National Labs, the Microelectronics and Computer Corporation and NASA. On November 15, 1990, Dr. Reed was awarded the Exceptionally Meritorious Civilian Service Award Medal for his contribution to national security.
Carolyn Coke Reed Devany: CEO
Carolyn has participated in the company's management since inception, focusing on executive direction, fundraising, and investor and customer relations. For over two decades, she has brought key executive experience, decision-making strategy, and critical leadership ability. She oversees the growth and management of the operations team, professional advisors, and industry and academic partners. Carolyn has consulted for the Educational Advancement Foundation and has an interest in mathematical education, particularly for girls. She sits on the Advisory Council of Women in HPC, an organization aimed at increasing female participation in the computing industry. She received her BA from the University of Texas at Austin in 1985.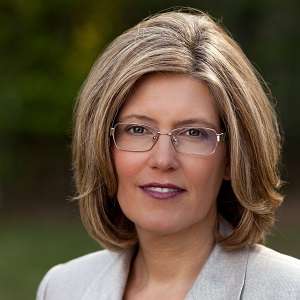 Kim Bates: Chief Strategy Officer
Kim joined Data Vortex Technologies in January  2019. She brings significant strategic planning, management and negotiation experience to the Data Vortex team as the Chief Strategy Officer. She worked at ExxonMobil for 34 years, retiring in 2016 as an Exploration Vice President for Asia Pacific and the Middle East. In her previous position, she participated in and led executive level negotiations with world leaders and significant players in global industry. Kim received her BS in Geology from The University of Texas at Austin in 1983. She is a member of Women in HPC.
Keith Lackey, CPA: CFO/COO
Keith joined the Data Vortex Team in early 2016. Keith's background is largely in consulting for technology start-ups with a focus on responsible financial planning and implementation. He has previously consulted with VCFO, Somino Solutions, and 9Gauge Partners. Keith received his BBA in Accounting from The University of Texas at Austin in 1983 and became a Certified Public Accountant in 1985.
Santiago Betelu, PhD: Chief Scientist
Santiago is an application programmer who is currently developing fluid-dynamic and biological simulations on Data Vortex Systems. He has held positions at Kansas State University, the University of Minnesota, and the University of North Texas, teaching a number of courses and conducting research in gasdynamics and porous medium flows. Santiago received his bachelors and PhD from the Universidad Nacional del Centro de la Provincia de Buenos Aires in Argentina. His latest research projects can be found here.
Ron Denny: Office of the CTO - Distinguished Engineer
Ron is co-designer of the DV102, DV105, and DV206 systems.  He oversees engineering from design to manufacturing and delivery.  Former Chief Engineer and Fellow for General Dynamics, he was responsible for system architecture and technical leadership for eight DoD high-performance computer development programs. He was Chief Engineer at Ceridian and Control Data and has authored 13 patents in computer hardware design.  In 2000, Ron received the Presidents Technology Award, and in 2004 was made a General Dynamics Information Systems Division Technology Fellow.
Mike Ives: Office of the CTO - Principal Design Engineer, Plexus
Mike Ives has consulted with Data Vortex Technologies via Plexus Engineering Solutions in a technical leadership capacity since 2009. Mike specializes in system, board, and chip level design including FPGA and ASIC design. His expertise includes high-speed and high-complexity systems with individual lanes operating at tens of gbps with single board bandwidth of over 1 terabit per second. Mike has co-authored numerous patents with Dr. Coke Reed on the Data Vortex and received his degree in electrical engineering from the University of Wisconsin-Madison in 1991.
Dave Thersleff: Director of Customer Support
Dave joined the Data Vortex software team in the spring of 2015. He has previously worked for Control Data Corporation, Cray Research, Silicon Graphics, and, most recently, General Dynamics before retiring in 2014. His professional experience includes the development of applications, the testing and integration of systems, and provision of customer support. He received a B.A. in Biology/Chemistry from St. Louis University in 1971 and pursued graduate studies at the University of Minnesota's School of Ecology, Evolution, and Behavior.
Reed Devany: Director of Communications 
Reed is responsible for maintaining and servicing communications infrastructure with industry partners and customers. He is the editor of the Interactic Holdings, LLC investor newsletter (Gather/Scatter), manages internal communications, promotes the company and its products to customers, is the PoC for the Data Vortex Users' Group, and assists in the deployment and integration of Data Vortex systems. Reed earned his BA from the University of Texas at Austin in 2014.
Jerry Cawley: Director of Development
Since joining Data Vortex in 2009, he has been involved with investor relations, business planning, market niche assessment, and product forecasting. Formerly a systems programmer, Jerry served as President of Interactive Cardinal, a software services company, from 2001 until 2005.  Jerry received his BS in mathematics in 1966 from the University of Minnesota.
Terry Donnelly: Senior Software Eningeer
Terry brings over 33 years as a Senior Software Engineer at General Dynamics where he was a software designer and developer for large computer systems. Terry works closely with customers to define their system requirements focusing on application, operating system, Unix device driver software, and system support. His expertise is in Unix, C, C++, Verilog, Perl, Assembly Language, and Microcode. Terry received his B.A. in quantitative methods from University of Saint Thomas, St. Paul.
James Steidl: Marketing Designer
James Steidl is the designer of all Data Vortex logos and marketing material. He is a graphic designer, photographer, 3D artist and the owner of James Group Studios, Inc. a full-service agency established in 1990.  James is also part owner of Marketing Arts Group, Inc., a company specializing in 3D visualizations and enhanced aerial photography. For several years, James was among the top 30 most downloaded stock image creators in the world. Other companies which have purchased his work include The New York Times, Universal Studios, Disney Studios, CNN, 60 Minutes, The History Channel, Popular Science, Pillsbury, Kodak and over one million others.
Pat Huber: Investor Relations
Pat has been involved with Data Vortex Technologies' investor relations for several years. She has been a member of the Board of Directors for the Catholic Community Foundation of Minnesota for nine years where she has had extensive experience in raising funds, as the chair of the board's development sub-committee. Pat has also been on the Board of Directors for NET Ministries for over twenty years. She is a former teacher and also a former president of the St. Patrick elementary school board in Hudson, WI.
 John Lockman: HPC Systems Manager, Vizias
John, HPC Software Specialist at Vizias, has worked with the Data Vortex team as a consultant since 2014.  He helps develop the software stack for Data Vortex systems and manages DV-enabled systems. Previously, John managed the HPC Development Center at Texas A&M University Corpus Christi, then served as Training Coordinator and Research Associate in the HPC group at TACC. John graduated with a B.S. in Computer Science from Texas A&M University Corpus Christi in 2007.
Jay Rocktroh: Fellow
Jay's expertise includes managing large, customer-friendly systems. He was responsible for overseeing the initial Data Vortex software effort and successful porting of applications to Data Vortex systems. His DoD research career spanned over 33 years where he worked with large systems as a software developer, algorithm designer, and project leader. He received his BS in 1974 and MS in 1976 in mathematical science from Johns Hopkins University. Jay's present work includes porting graph applications, such as Counting Triangles, onto the Data Vortex.
Dave Cook: Management Committee Member
Dave has been a member of the Interactic Holdings, LLC Management Committee for over a decade, offering his financial and administrative advice and expertise. He has worked with Merrill Lynch, MassMutual Financial Group, and Stone Toro Asset Management. Dave received his B.A. in Management from Curry College. He is the former Mayor of Cranbury, New Jersey, having  served in this capacity from 2012 to 2014 and again in 2017.