Spectral Computation of Incompressible Fluid Flow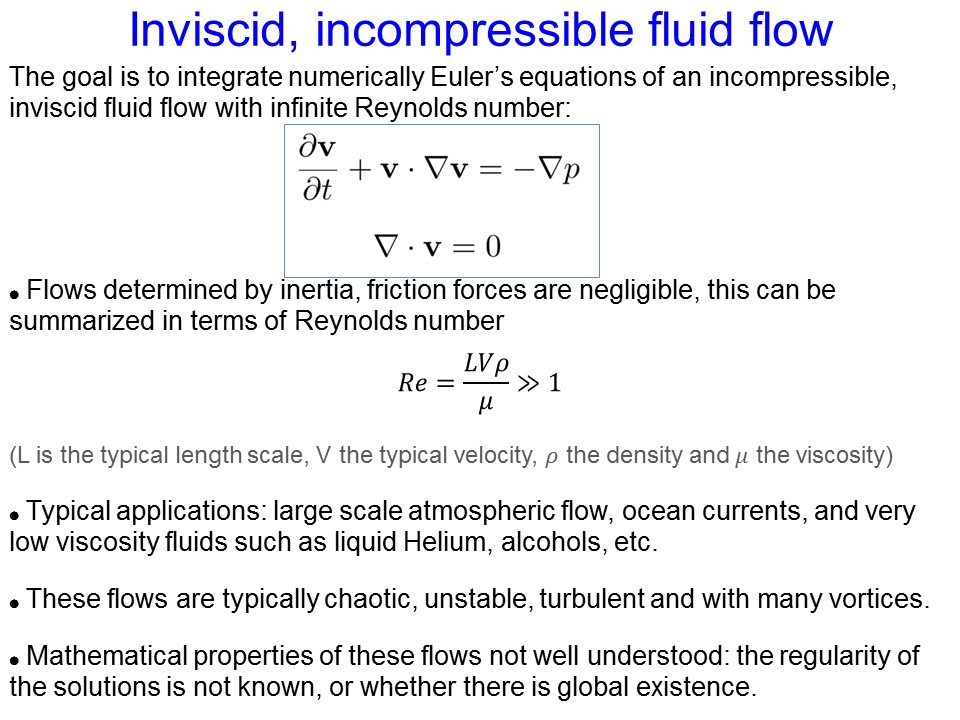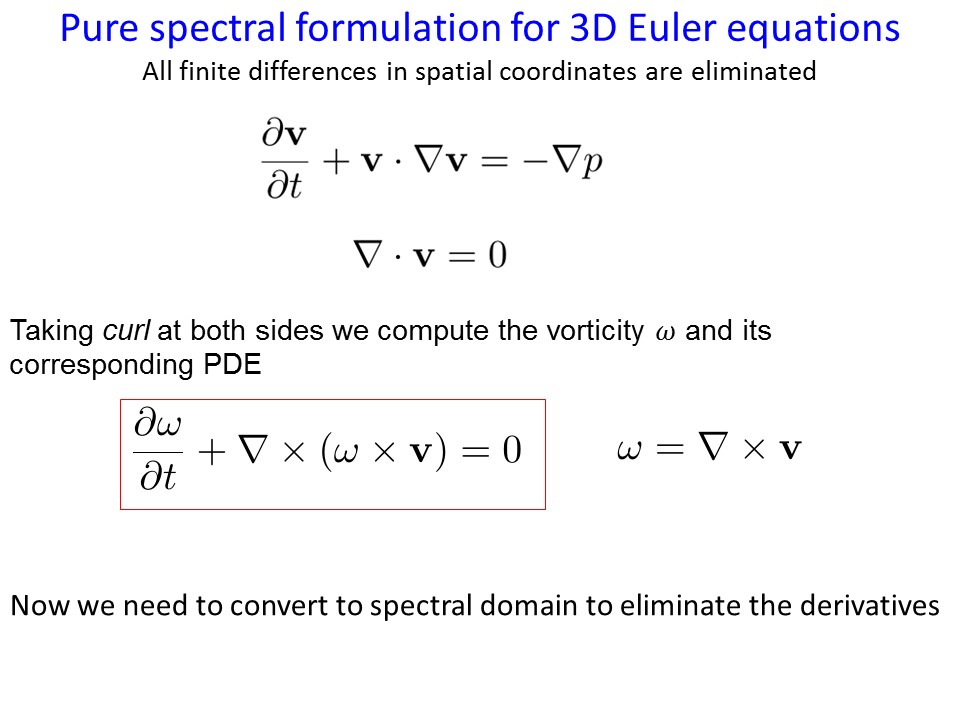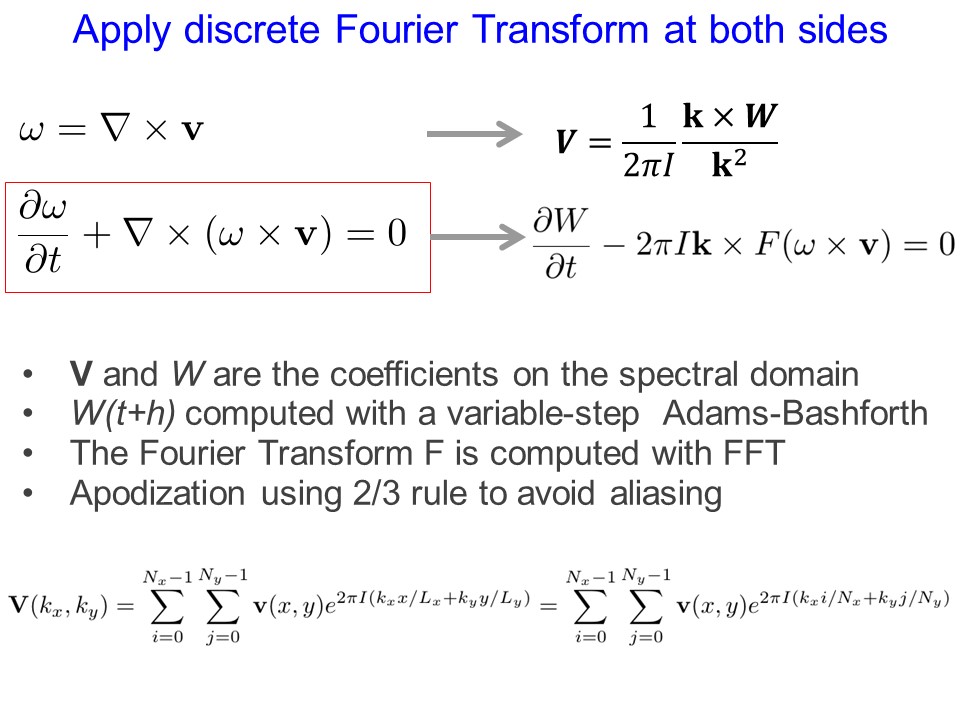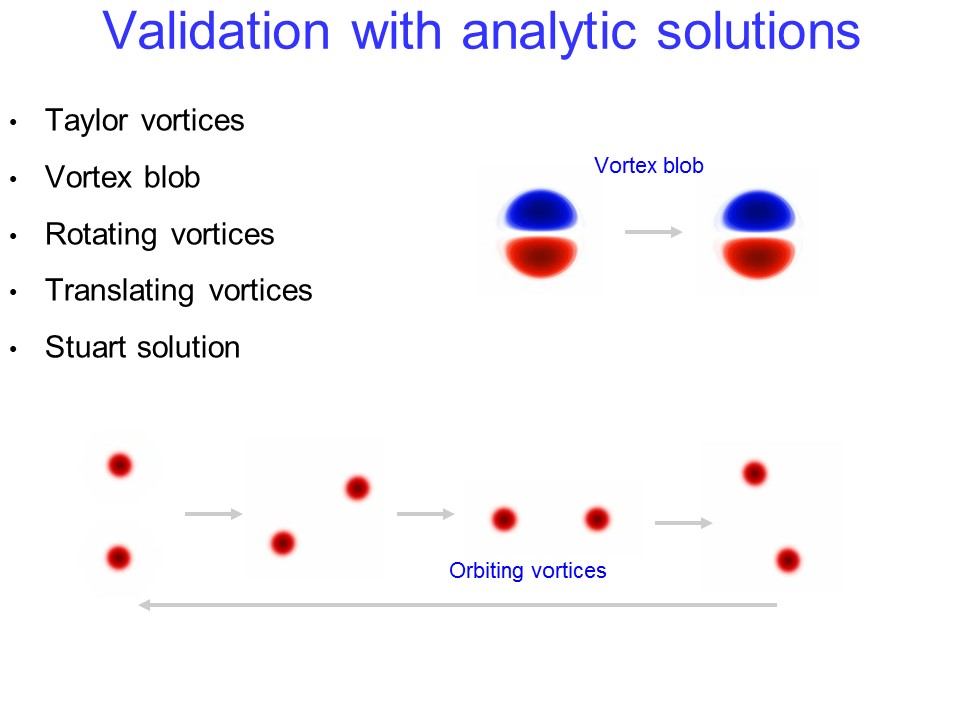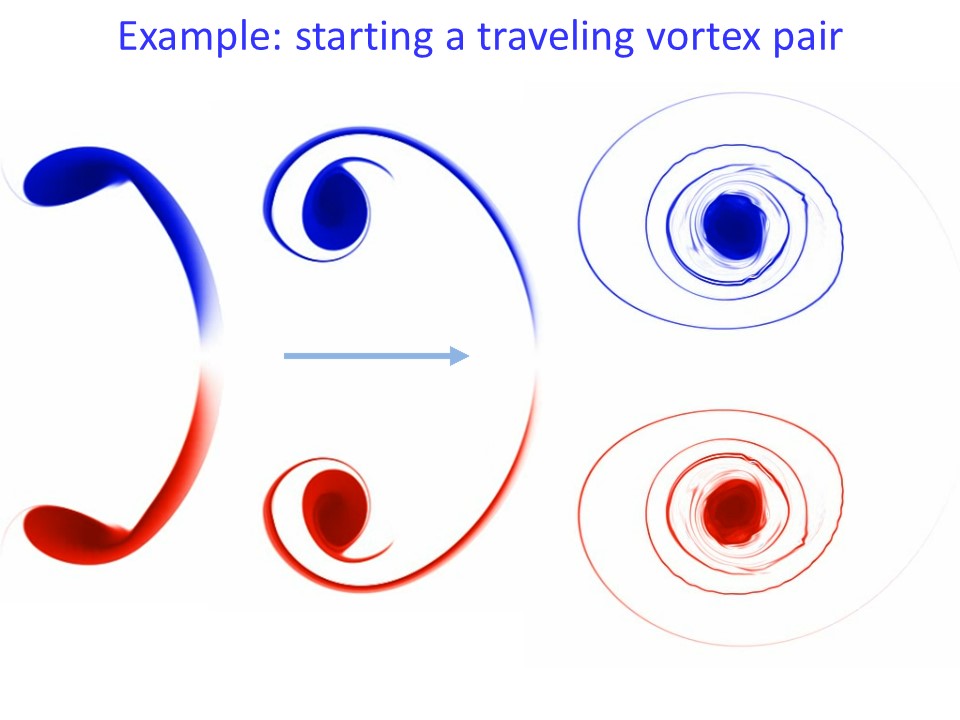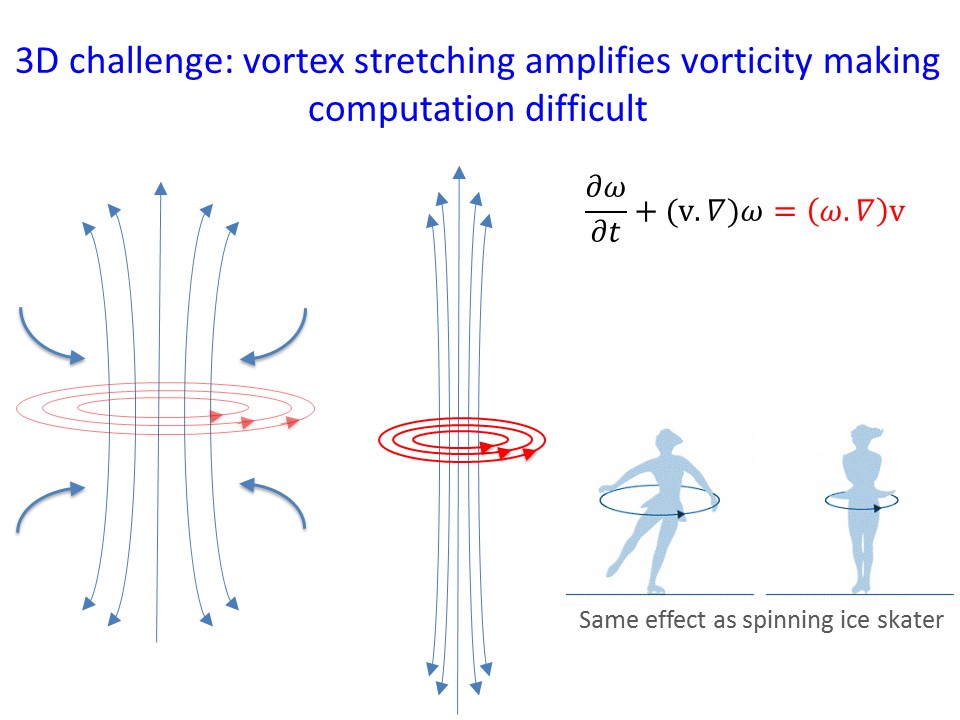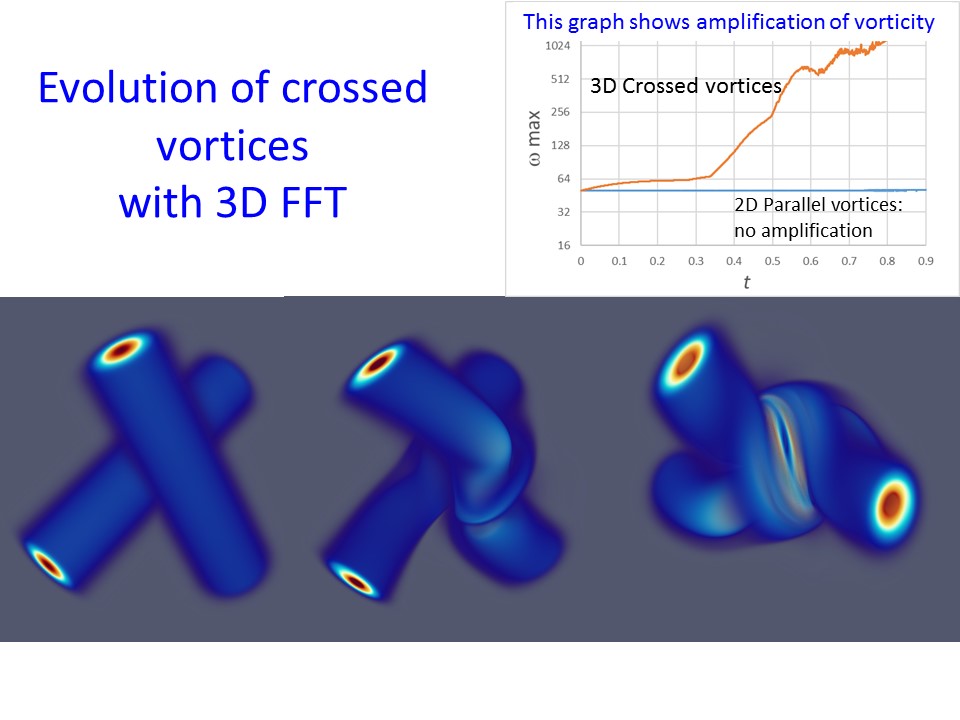 Evolution of the vorticity up to the point indicated in the previous graph. Initially two crossed vortex tubes are perfectly perpendicular, and as the flow evolves, they wrap around each other. The colors represent different orientations of the vorticity vector. The second view is isometric. The computation was done in Hypatia with 64 nodes with a discretization of 1024x1024x1024 points.
In contrast, the two-dimensional flow does not exhibit vorticity amplification.
Below we show snapshots of other 2D flows.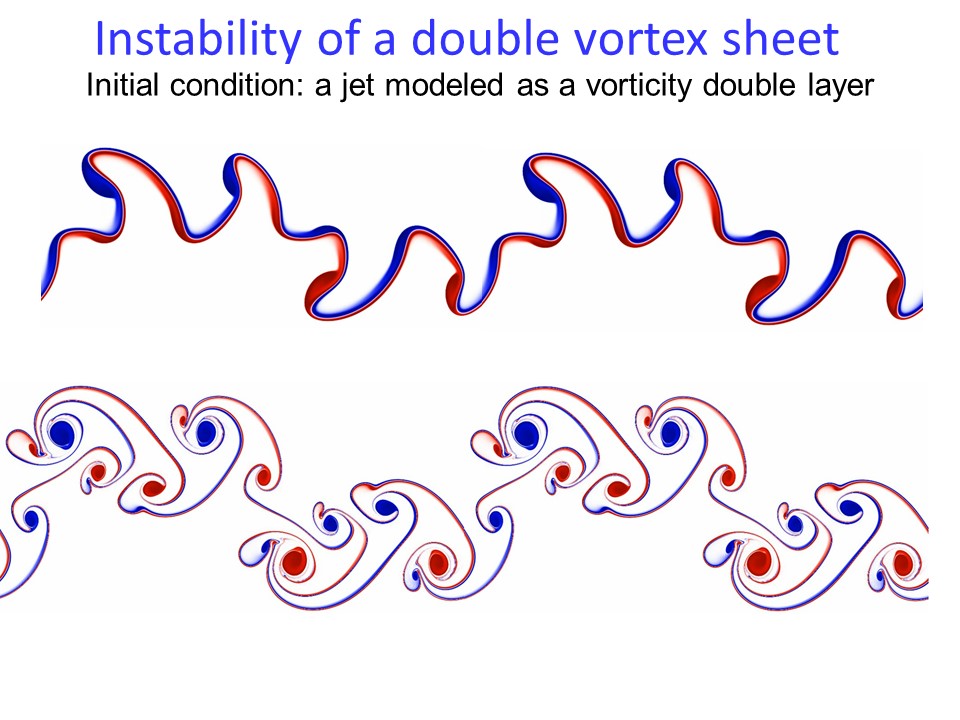 This animation shows a grazing collision of two vortex rings, and the wake of turbulence they leave behind. (left: side view, right: isometric view) The computation was done in a cube of 1024x1024x1024.